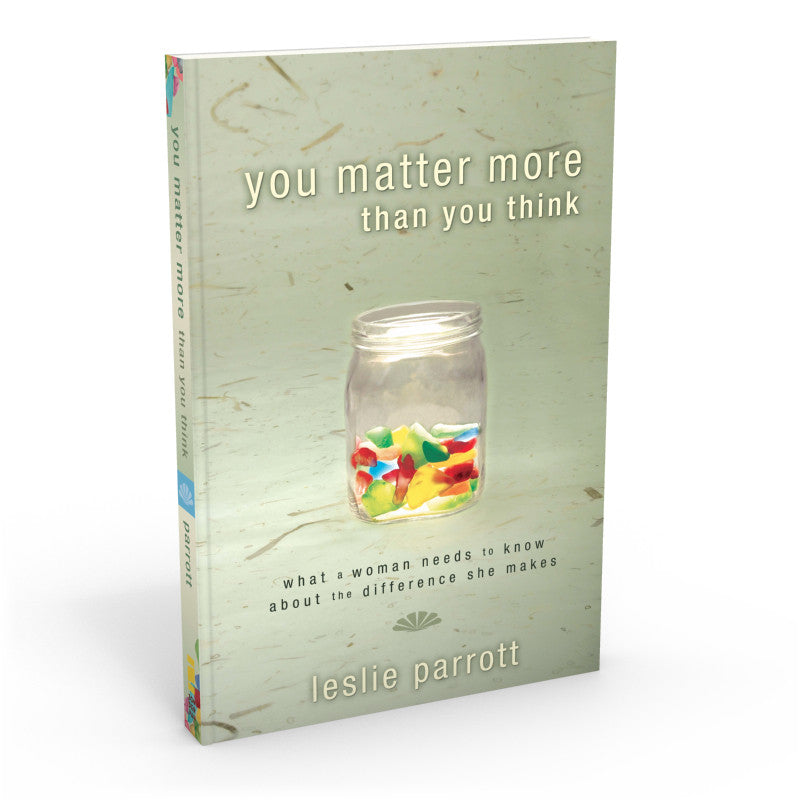 You Matter More Than You Think
$11.04 $12.99
What a Woman Needs to Know about the Difference...
Are You Longing to Make a Difference?
A season of soul-searching walks along Discovery Beach in Seattle revealed a secret that far too many women never find. In this heartfelt book, Leslie Parrott reveals a personal message that is sure to keep you from looking at the pieces of your life as mere fragments scattered to and fro by any impulsive tide. On the contrary, you will soon see that the random fragments of your life—whether it's doing laundry, dashing to the store, tending to either your kids or a full-time job (or both)—hold great potential for making a profound difference. You're already making a difference, and the more you understand this difference, the bigger it will be.
Whether you are married or single, restless or content, wounded or strong, this book is designed for every woman who longs to be more than part of the mainstream. Join Leslie on this journey to discover for yourself how all of your quirks, gifts, pains, whims, and wishes can come together...
(Softcover)